What Is It?
The Illinois Youth Survey (IYS)
gathers social and health indicator data from Illinois students in 8th, 10th and 12th grade. This survey helps schools assess needs, track progress, and evaluate student support services.
We Are Here To Help.
We want to help you make the most of the 2020 Illinois Youth Survey information and be sure that you are prepared for the survey next year. IYS data can help you better understand your students' home life, social needs, school culture, substance use, etc., and is intended to inform school and community programming, grant writing, and overall awareness. We help schools Franklin and Saline Counties promote, administer, and analyze this information.
To make this process easier, The University of Illinois Center for Prevention Research and Development has a new
Data Visualization Tool
available. This tool allows you to look at trends in substance use behaviors and perceptions from the IYS statewide sample, and download the calculated data and graphics in various formats.
This particular example shows trend data broken down by grade regarding students' perceptions of their parents' opinion.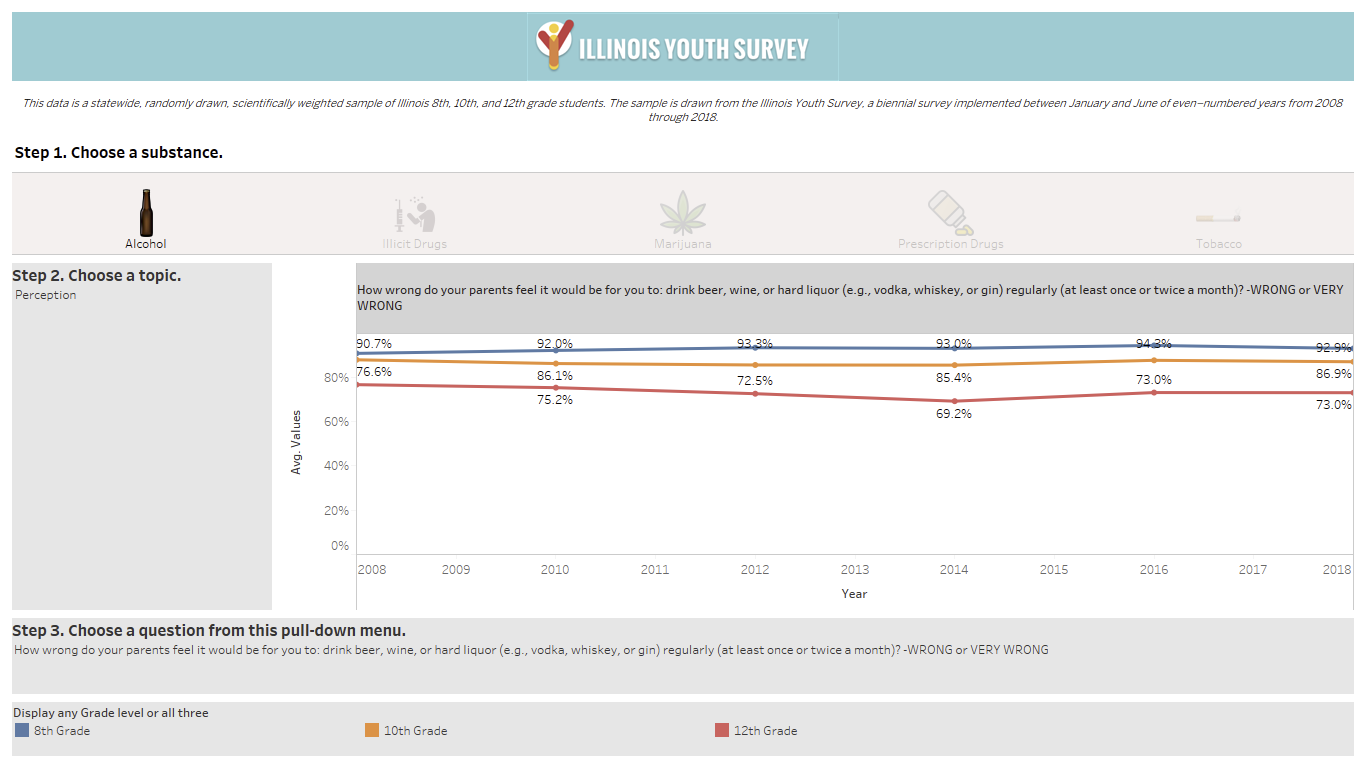 We hope you find this tool useful, and for your convenience we have also included information to help you: